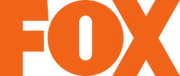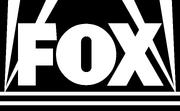 The Fox Broadcasting Company (usually referred to as FOX) is a real-world television channel that launched in 1986 by 20th Century Fox and News Corporation. The show was the home of the former Tracey Ullman Show, the show that hosted the first The Simpsons shorts. FOX quickly became one of the most popular network television channels. In 1989, FOX gave The Simpsons a prime-time timeslot. The channel was not included in the Disney acquisition of 20th Century Fox in 2019, as the Federal Communications Commission prohibits a company from owning multiple of the big four network channels, which includes National Broadcasting Company (NBC), American Broadcasting Company (ABC), Columbia Broadcasting System (CBS), and FOX, with Disney owning ABC.
In The Simpsons, Fox is characterized as being a horrible channel with varying levels of success between episodes. At one point Rupert Murdoch doubled as Marge's hair stylist. Characters who speak about Fox often look revolted while doing so, such as Krusty when he went to the channel to get his Barmitvah on air and every other channel turned him down. During that same meeting they talked about what viewers want nowadays, listing several terrible ideas as good and naming several show themes that are popular and bad. In the show, the family watches TV on this network in a few episodes. Moe Szyslak isn't allowed to show it in his bar anymore after getting fired from American Idol.
Current Programs
Animation
Bless the Harts
Duncanville
Comedy
Drama
9-1-1
9-1-1: Lone Star
Prodigal Son
The Resident
Reality/Nonscripted
Beat Shazam
Celebrity Watch Party
Hell's Kitchen
Labor of Love
LEGO Masters
The Masked Singer
MasterChef
Mental Samurai
So You Think You Can Dance?
Ultimate Tag
Upcoming Programs
The Great North (TBA)
Housebroken (TBA)
NeXt (TBA)
Filthy Rich
Call Me Kat (TBA)
I Can See Your Voice (TBA)
Future
In
Lisa's Wedding
, FOX gradually changed into a hardcore channel
[1]
. It changed so gradually that no one really noticed it.
Appearances
Citations
External link
Community content is available under
CC-BY-SA
unless otherwise noted.