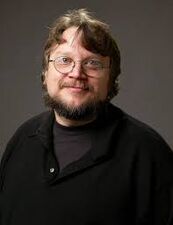 Guillermo del Toro (born October 9, 1964) is a Mexican film director who is most famous for directing the Mexican dark fantasy film Pan's Labyrinth (2006). He also directed American movies such as Hellboy (2004), Blade II (2002), and Pacific Rim (2013).
He directed the Couch Gag for the Simpsons episode "Treehouse of Horror XXIV" (2013).
He will guest star as himself in Season 30.[1]
Episodes
Directed by
Special Guest Voice
Citations