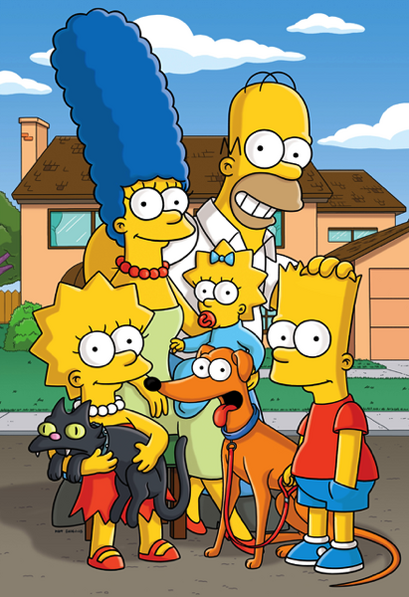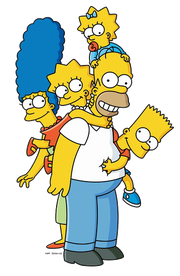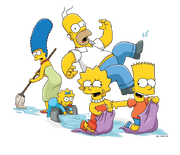 The Simpson family had asdfasdf
History
The Uncensored Album's canon
The first known Simpson was Sven. He married Claretta Ethridge and had two children. One of them, Rupert, married Winifred Running Goat, a Native American. They had five children, which included Trixie and Garwood. Trixie married Gaylord Stemple and they had three sons. Garwood married Clowta Stillman, and they had four offspring. Howland married Gabby Crouse and then he had five children. They were Lou, Dulcine, Hugo, Gaston and Tut. Lou married Zorina Ovadia and they had three children: Eckhardt, Bob and Twyla. Twyla married Woody Schedeen and had the daughters Fernice and Ingrid, and Eckhardt married Griselda Johnson and had two sons and two daughters named Verna, Vern, Eckhardt II, and Lotus.
Tut Simpson married "Happy" Dinsdale and they had four children, including Orville. Orville married Yuma Hickman. They had Abraham Simpson and his brothers. They moved back to the US and Abraham met Mona. They had Homer, who married Marge Bouvier (joining the Bouvier family with the Simpsons) and had Bart, Hugo (non-canon), Lisa, and Maggie. Abe also had an affair with an unknown woman, which resulted in Herb, who was adopted by the Powell family. During World War II, Abe had an affair with Edwina, which resulted in Abbie.
The possible "recent episodes" canon
Although, the Simpsons Uncensored Family Album, published in 1991, is sometimes contradicted by the Simpsons recent episodes. In "The Color Yellow", Grandpa Simpson tells Lisa the story of Virgil and Mabel Simpson, which directly contradicts the existence of the album's relatives. If it's possible that Grandpa's altered mind invented this story, it's also possible that a new canon Simpson family tree has been established, ignoring the Album which is almost thirty years old.
This eventual new canon family tree would be the following :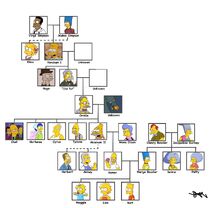 Family Member Gallery
The Uncensored Family Album's Family Tree
Community content is available under
CC-BY-SA
unless otherwise noted.