Not Here
Due to school, I am no longer much active here.
For gods sake guys, I stop checking Recent Changes for two days to focus on school work and you go spam crazy....
It's Magic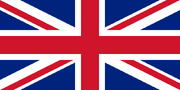 Hi, im CJC. This name is from a game (see below).
At some including Flags, Top Trumps and Alt History.
Boxes
| | |
| --- | --- |
| | This user has made over 100 edits to this wiki! |
| | |
| --- | --- |
| | This user has made over 500 edits to this wiki! |
| | |
| --- | --- |
| | This user has made over 1000 edits to this wiki! |
| | |
| --- | --- |
| | This user is part of Project Images, a Simpsons Wiki project that aims to improve the quantity and quality of images on the wiki. |

THERE
tests and stuff
Randoms
Skinner
References
v
{{comic |title=The Simpsons Summer Shindig 4 |released=2010 |company=Bongo |series=The Simpsons Summer Shindig |stories=The Last Son of Krapton
Dirty Laundry
I.C.S.I.
Bartman Beyond
Gavin