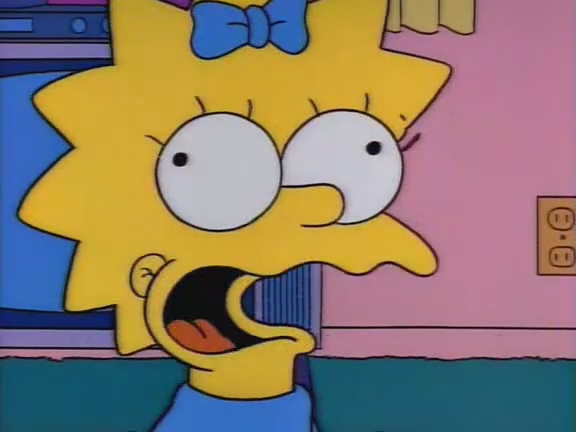 [[File:150px-
15936188.png.jpg|right]]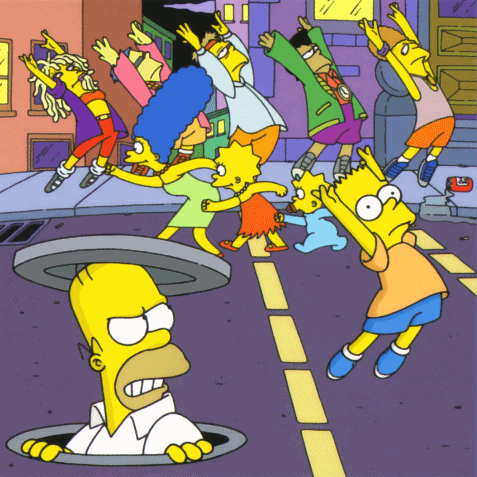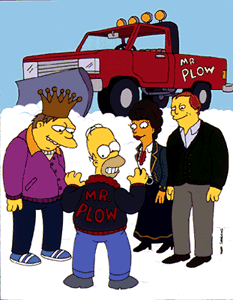 Keeping Hollywood secrets proves difficult for Homer when he scores a personal assistant job for the husband and wife team, Alec Baldwin & Kim Basinger. Also guest starring Ron Howard and Brian Grazer. Plot Edit
The Simpson family decide to spend a day out in Lake Springfield, where Homer soon gets involved in a parasailing accident, crash landing in the bedroom of Alec Baldwin and Kim Basinger's holiday home. He convinces them that he should work for them as a personal assistant, while keeping it a secret that they are in Springfield.
Eventually, Homer becomes good friends with the celebrity couple, though he creeps out the visiting Ron Howard and tries unsuccessfully to pitch a script about a "killer robot driving-instructor that travels back in time for some reason" and a talking pie.
Eventually Homer's inability to keep a secret leads Baldwin and Basinger to mistrust him, and they end the friendship. In retaliation Homer starts a mobile museum of "Hollywood Jerks" displaying their personal belongings to get back at them. The celebrities discover this while intending to apologize to Homer. A high speed chase ensues between Homer in the mobile museum and the celebrities in their Hummer H1. Homer agrees to stop after Ron Howard is injured during the chase.
Ultimately Homer is court-ordered to keep 500 miles away from any celebrity (living or dead) while Ron Howard successfully pitches Homer's script to Brian Grazer at 20th Century Fox.
About me
This is your user page. Please edit this page to tell the community about yourself!
Favorite Episosodes
Favorite Characters
Add links to your favorite characters here!
Favorite character #2
Favorite character #3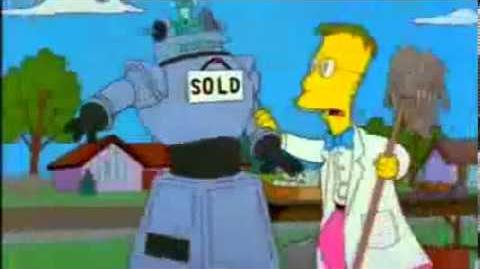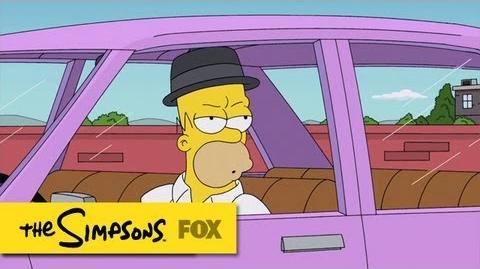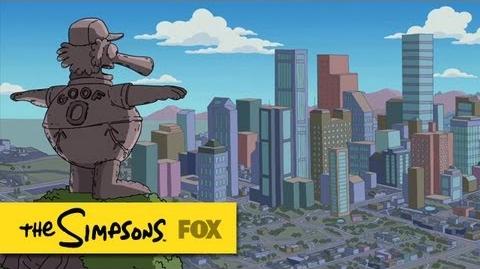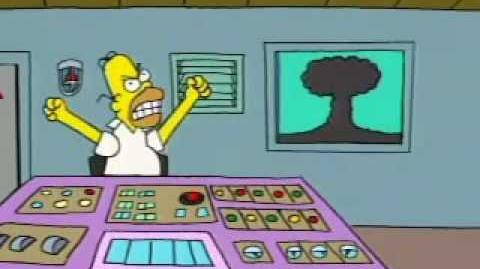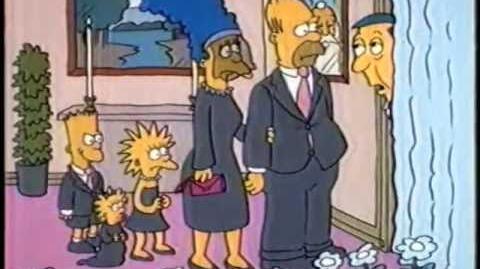 The Frying Game is the twenty-first episode of Season 13. It originally aired on May 19, 2002. The episode was written by John Swartzwelder and directed by Michael Polcino. Carmen Electra and Frances Sternhagen guest star.
Homer gets into trouble with the Environmental Protection Agency and is sentenced to community service. He and Marge end up working for Myrna Bellamy, an elderly socialite, and find themselves accused of another crime: Myrna Bellamy's murder. Carmen Electra makes a guest appearance as herself, hosting a reality TV show.
For an anniversary gift, Homer gives Marge a Koi Pond for the backyard. The new pond attracts a caterpillar that constantly screams, and Homer is about to kill it. However, an EPA agent appears out of nowhere and tells them that the caterpillar is a Screamapillar and is an endangered species. By law, the Simpsons are responsible for the Screamapillar's well-being because it has chosen to take up residence in their pond. When Homer believes he has accidentally killed the insect, he tries to hide what happened, but the EPA returns and apprehends him. The Screamapillar is okay, but Homer is found guilty of "attempted insecticide" and "aggravated buggery" and is sentenced to 200 hours of community service.
For his community service, Homer delivers Meals on Wheels and is frightened when one of his elderly clients appears to be threatening him with an axe. It turns out she is just a kindly old woman, Myrna Bellamy, and she asks Homer to join her for some company. She also says she only needs the axe to cut the Meals on Wheels steaks. Homer feels sorry for Myrna Bellamy because she's an old woman all by herself, and starts lending her a hand around her house. Very soon, she seems to be taking advantage of Homer's kindness as Homer starts spending more and more time at her house. Marge becomes annoyed because Homer is spending less time with her and the kids and confronts Myrna Bellamy, but then quickly finds herself guilt-tripped into helping the old woman as much as Homer has been. Both of them come to resent being manipulated into becoming, in effect, Myrna Bellamy's personal servants.
When Myrna Bellamy turns up dead (stabbed with a pair of scissors) and her diamond necklace is stolen, Homer and Marge are considered top suspects—especially when it's discovered that Myrna Bellamy had just recently changed her will to leave them $50,000. Homer and Marge suspect the "man with braces," whom they saw leaving the scene with the necklace. Everyone else suspects Marge and Homer, and the townspeople are afraid of them to the point where Homer gets free drinks from Moe just by implying that he might kill someone, and also easily intimidates Reverend Lovejoy into cutting his sermon short. When the police search the Simpson home and find the necklace, Homer and Marge are arrested.
The children are sent to a yokel foster home, and Marge and Homer are put on trial for Myrna Bellamy's murder. With Gil as their lawyer, they don't have a chance, and they are quickly found guilty and sentenced to death in the electric chair. When Homer realizes that Marge is going to miss the children, he confesses to being solely responsible for the crime, which allows Marge to be released. Homer is strapped into the chair and about to be executed when it is revealed he is a participant on a new reality TV show called "Frame Up." The man with the braces is the host. As for Myrna Bellamy, she's still alive, and isn't an old woman at all, but actually co-host Carmen Electra in disguise.
Homer is quickly freed and reunited with his family. Chief Wiggum is relieved that he won't have to carry out Homer's execution, but protests about the show's forcing him to use all of the time and resources of the Police Department on what turned out to not even be a real case, until he realizes he'll be on TV—at which point he tries to get Lou and Eddie producer credits. Homer, for his part, is thoroughly disgusted. He lectures Carmen Electra about the callousness of toying with people's lives for the sake of TV ratings, when she interrupts him: "Homer? My face is up here." He's been looking at her breasts the whole time he's been talking to her. Homer says, "I've made my choice," and continues staring her in the breasts.
The Frying Game
[1]
Episode Number
290
Production Code
DABF16
Original Airdate
May 19, 2002
Couch Gag
Charlie Chaplin couch gag
Special Guest Voices
Carmen Electra as herself
Show Runner(s)
Al Jean
Written By
John Swartzwelder
Directed ByWhen You Dish Upon a Star

When You Dish Upon a Star (Promo Picture) Episode Number 208 Production Code 5F19 Original Airdate November 8, 1998 Chalkboard Gag "butt . butt is not my e-mail address" Couch Gag Clothesline couch gag Special Guest Voices Alec Baldwin as himself Kim Basinger as herself Ron Howard as himself Brian Grazer as himself Written By Richard Appel Directed By Pete Michels

Micheal Polcino
Community content is available under
CC-BY-SA
unless otherwise noted.