Recently I've seen people complaining that we copy our pages from Wikisimpsons. Before I begin, I just want to make something clear: I don't think two Wikis should fight each other. This would just cause griefing and vandalism, causing problems for both wikis. I think they should complete each other and give the deserved credits for the original creators. This is not a declaration of war, it's just a heads up. Let's start with something simple: The Girl Code pages: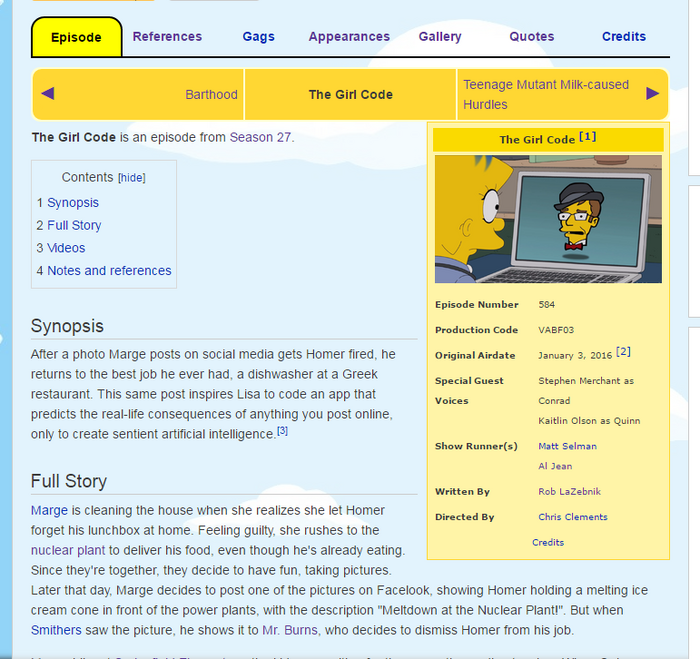 Ok, they look really similar. Look at the Full Story/Plot section They're similar, right? Let's see when they were added:
We added our story a week before the Wikisimpsons. Ok, now let's see the page that caused problems recently: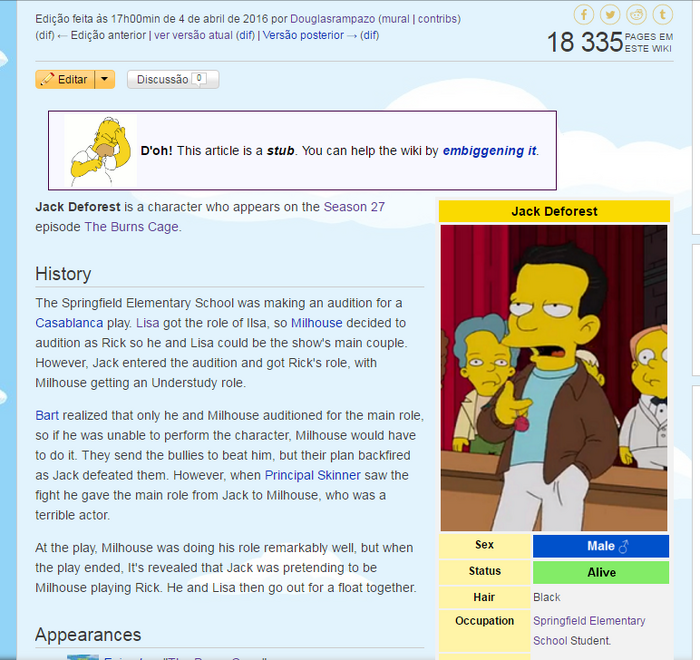 This is the first version of our page. It's almost complete.
This is also their first version of the page. The Wikis use a diferent time zone, so 19:14 on Wikisimpsons would be 23:14 in our wiki. Also notice it was made by the same user, who is an editor of this wiki, so Please, LetsPlayNintendoITA, if you could stop doing this, that would be great. Once again, this is NOT a battle. It's just something very annoying that I want to point out. I think the Wikisimpsons is a great website, but this thing has to stop.
Community content is available under
CC-BY-SA
unless otherwise noted.